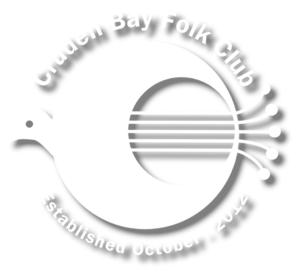 Our next Club Night is on Friday 29th December 
8:30 (ish)pm – 11:30 pm, In The Kilmarnock Arms Hotel
Cruden Bay Folk Club at the Killie on Friday 29th December from 8:30(ish)pm

Since October 2012, and up until the Covid 19 Lockdown, Cruden Bay Folk Club has been meeting monthly on the last Friday of the month at the Kilmarnock Arms Hotel in Cruden Bay.
During Lockdown, between February 2020 and June 2022, we kept things going with our Virtual Club Nights before our long-awaited return to the Kilmarnock Arms Hotel on Friday the 30th September 2022 when normal service resumed.
We have compiled a great deal of content across the years which you will find in both the archive section and the individual pages dedicated to our club nights in the site menu. We hope you will enjoy these recordings and that we can look forward to welcoming you in person to one of our regular Folk Club Nights which are always held in the Kilmarnock Arms Hotel from around 8:30 pm on the last Friday of the month (pandemics and other such catastrophes permitting).
Look at what we've achieved in our first 11 years
When you think about it, we've done a lot to be proud of since October 2012.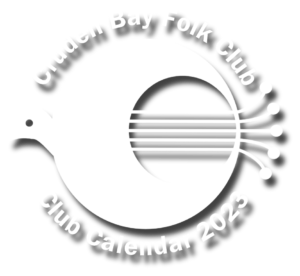 Cruden Bay Based All Female Singers
We warmly welcome anyone interested in singing with others, no matter if you already have experience, or are just thinking about giving it a go, you'll find it comes easily amongst like-minded others, so don't waste time thinking about it, get in touch, or come along, our contact details are listed below.
We meet every Tuesday evening – 7.30pm to 9pm
at T.A.R.D.E.S. Cruden Bay.
Tap link below for location.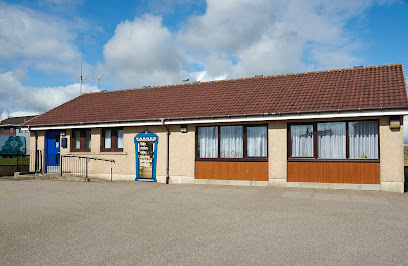 It's Christmas!
The Internationalist (featuring Queen McBean)
A tongue-in-cheek Xmas music film of their stomping Xmas soul single from Andy Clucas and friends, made in their highland hometown of Nairn. Visiting the local record and vintage clothes shop (vinyl 2 vintage), and their favourite music venue/bar/restaurant/hotel (The Bandstand bar) and ending up at the 60's Ready Steady Go club at the Seaforth club, with the lovely ladies dancing and messing around.
Filmed for fun by Rhiannon Clucas.
The Rolling Stones Theme Night
Our regular club night on Friday 27th October was a 'Rolling Stones Theme Night', with brilliant interpretations of more than 20 'Stones' songs.
With another great audience turnout on the night supporting the club and the performers, it was definitely one not to be missed! Having said that, if you did miss it, or would like to replay some of the performances again, just click here to visit the Stones Theme Night page.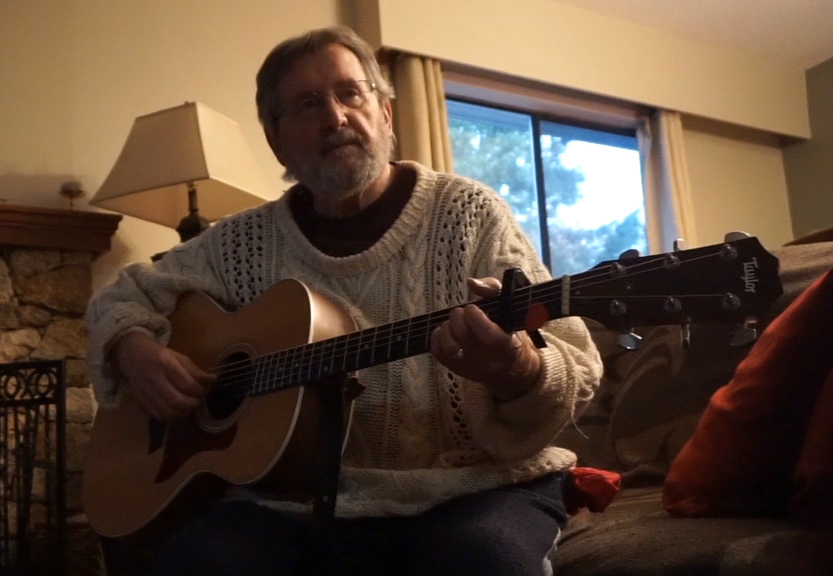 Graham Donachie Tribute
Graham Donachie was a regular visitor and performer during the virtual club nights we held during the Covid lockdowns. On hearing the sad news that Graham had passed away, the club decided it might be fitting to do something in his memory to share with his family and friends, and we were pleased when his family responded so favourably to the idea and gave us their permission to include this clip on our website.
The Beatles Theme Night
Our regular club night on Friday 28th July was a 'Beatles Theme Night', many of the regular performers, including our very own 'Flab Four' The Baytles, came together to deliver a programme of 19 Beatles numbers in the 'open mike' part of the evening followed by many more fantastic Beatles covers in the session.
All in all, it was another fantastic night at Cruden Bay Folk Club, if you missed it or would like to replay some of the performances again, just click here to visit the Beatles Theme Night page.
John Prine Theme Night
At our regular club night on Friday 28th April, we celebrated the work of the late great American folk singer, John Prine. This short video shows a few of our regulars, Dave Cherry, Brian MaCaulay, Gordon Mackay and Kenny McKenzie put some rehearsal in for one of their chosen,  tracks, 'I guess they oughta name a drink after you'.
To check out all of the great John Prine covers from the night, just click here
Sir-Reel Clarks
Sir-Reel Clarks is a small family band with diverse and zany ideas. Surreal with a double meaning!
At our club night on 31st March, we were delighted to extend the warmest of welcomes and shine our spotlight on Arron and his dad, Andy Clark, to watch their set, just click here, or on the image.
Burns Night at the Folk Club
Burns Night celebrations never go unmarked at the Folk Club, and 2023 was no exception, amongst an entertaining programme peppered with Burns material, a few of the regulars, Scott, Russell, Gordon, and Dave deliver their own take on the Burns classic, Wullie Brewed a Peck O' Maut.
The Firie Deems and Brian McAulay
The Fiere Deems continue to work on material to be performed at our monthly Folk Clubs, in December they recruited Brian McAulay to add the baritone part to their lovely rendition of Gaudete which was a particularly fitting choice of music at this, our Christmas / New Year meeting.
 Christmas Eve Sing-Along
Now that the club is meeting back in the Killie after the pandemic, we're delighted to be back in the heart of the community. The villages planned Christmas Eve sing-along gave us the perfect opportunity to get involved, and a small concert party which included Scott Thomson, Russell Taylor, Christine Cruickshank, and Yvonne Bowyer provided a joyous selection of Christmas songs to a delighted audience of villagers, both young and old, who came to visit Santa Clause and to join in with the sing-along.
I hope you enjoy this short video which highlights some of the songs included in their programme.
Merry Christmas and a Happy New Year from everyone at Cruden Bay Folk Club.
Much Appreciated Support from Arnold Clark Group
The club is delighted to announce that we have successfully applied for a £1000 grant from the Arnold Clark Community Fund.
In March 2020, Arnold Clark launched their first ever Community Fund to provide financial help to community groups and charities that had been significantly affected by the coronavirus pandemic. Cruden Bay Folk Club was one of over 20,000 applications from organisations from a wide range of backgrounds, and we were delighted to be awarded the maximum grant of £1000 which will go a long way in supporting the club as we prepare to return to live meetings and resume our own fund raising activities once more.
We would like to acckowledge this vital award and thank the Arnold Clark Community Fund for supporting our club.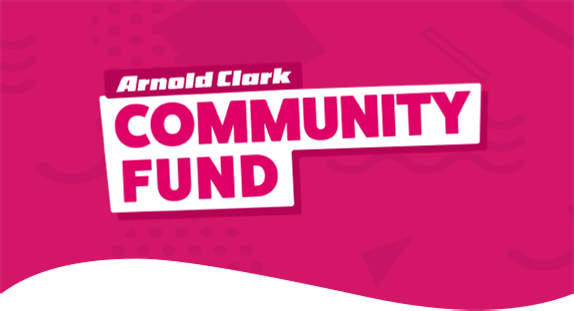 The Doric TV Team: Mark Findlater, Debbie Leslie, Peter Chapman, Jill McWilliam, Bill Buchan and Gordon Mackay
 Doric Film Festival Success for club stalwarts
Three Folk Club regulars, Jill McWilliam, Bill Buchan, and Gordon Mackay, were part of the Doric TV Team who won the group category of the 2022 Doric Film Festival with their short film 'Doric Future'.
This is the second year in a row that the team has enjoyed success having seen their 2021 entry 'Fae wi aa bide' selected as a winner last year.
This year's theme for the competition was to be based around 'A Sense O' Time', and the team drew their inspiration from their own experience of the Doric dialect and culture in the past, the present, and the future.
The script was written by Debbie Leslie, who along with Peter, Bill, Jill, and Mark narrated the story which was edited and produced by Gordon.
The successes of the Doric TV Team are all the more remarkable considering that they did not meet up face to face at all during the entire production process but instead worked virtually using Zoom throughout.
We know that many of the Folk Club's followers are themselves interested in the Doric dialect and will be interested to see this latest installment from Doric TV.
Div ye like a thochtie o the doric ?
Fowk Club committe member Jill MacWilliam has been developing her ain website tae celebrate aa things Doric.
Includit on the doric future website are muckle o interesting articles interviews an a pucklie music.
If ye like a thochtie o the Doric, ye can get tae aire bi clicking here.
We thocht ye might also enjoy their short film 'Far We aa Bide' whilk is showcased in the 2021 Doric Film Festival, jis click the image opposite tae find oot mair an watch the film.
Spotlight on Davie Speirs
You may have noticed that we have introduced a 'Spotlight' section to the website, the idea being to spotlight the stories of individuals connected in one way or another to the Folk Club. As we have been holding virtual club nights throughout 2021, we thought it might be a good idea to feature one of the 'Spotlight' stories in our December programme. On this occasion we turned to Dave Cherry who has a great story to tell about the man who taught him to play guitar, and how later in life he played an important job to do in helping let others hear something of his tutor and dear friend Davie Speirs.
Spotlight on Bratach Bana
We are delighted to add a further video highlighting an entry in our 'Spotlight' section. This time our club compiere, Scott Thomson, reflects on his time with the band Bratach Bana. He talks about how the band was formed and how they set about producing their album 'Shetland Lights' and about the lengths they went to in order to be 'studio-ready'. Scott also reflects on their participation in the Celtic Connections festival in Glasgow.
Check out the Bratach Bana Spotlight page
Spotlight on Our Folk Club
As 2022 is our 20th Anniversary year, Gordon Mackay, our club webmaster thought this might be a good time to reflect on the club's journey to date. He uses the club's website itself as a reference point and included in his 'Spotlight' is the earliest footage we have from any of our official club nights which was recorded at our 2nd session in November 2012.
Gordon has also included a selection of other recordings from across the years and an explanation of how important the new 'Donations' page had become for the club.
We created this little video trailer, which features the Folk Club anthem 'Cruden Water', to help us promote up-and-coming events, as you can imagine, it hasn't been put to too much use during the Coronavirus lockdowns, however, we have started fighting back by holding virtual club nights, and the feedback we've received regarding this little video has been great.
We held our first club night in 2012, back then the club was meeting in the Lounge Bar of the Kilmarnock Arms Hotel, and more recently, prior to covid-19, our club nights have been held in the dining room of the Killie, a warm and welcoming space which is ideal for our regulars and visitors. The club has met regularly since 2012 and over the years we've captured some great moments on video which you can check out by visiting our video archive page, just click here.
Bratach Bana – Fund Raising CD
In 2006 a group of local musicians formed a band called Bratach Bana who recorded the highly acclaimed album, Shetland Lights.
At the heart of Bratach Bana was our Folk Club Secretary Scott Thompson, who along with 5 other talented performers launched their seminal album at the 2007 Stonehaven Folk Festival.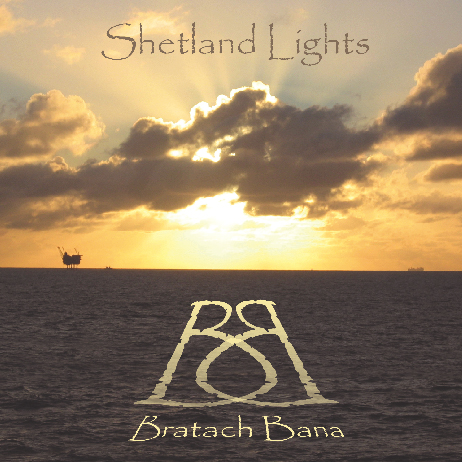 Cruden Bay Folk Club is pleased to announce that we now have in our possession the remaining copies of this fantastic album and they are now on sale through the club for just £5.00 (plus post and packaging if required), with all proceeds going towards the club's charity fund.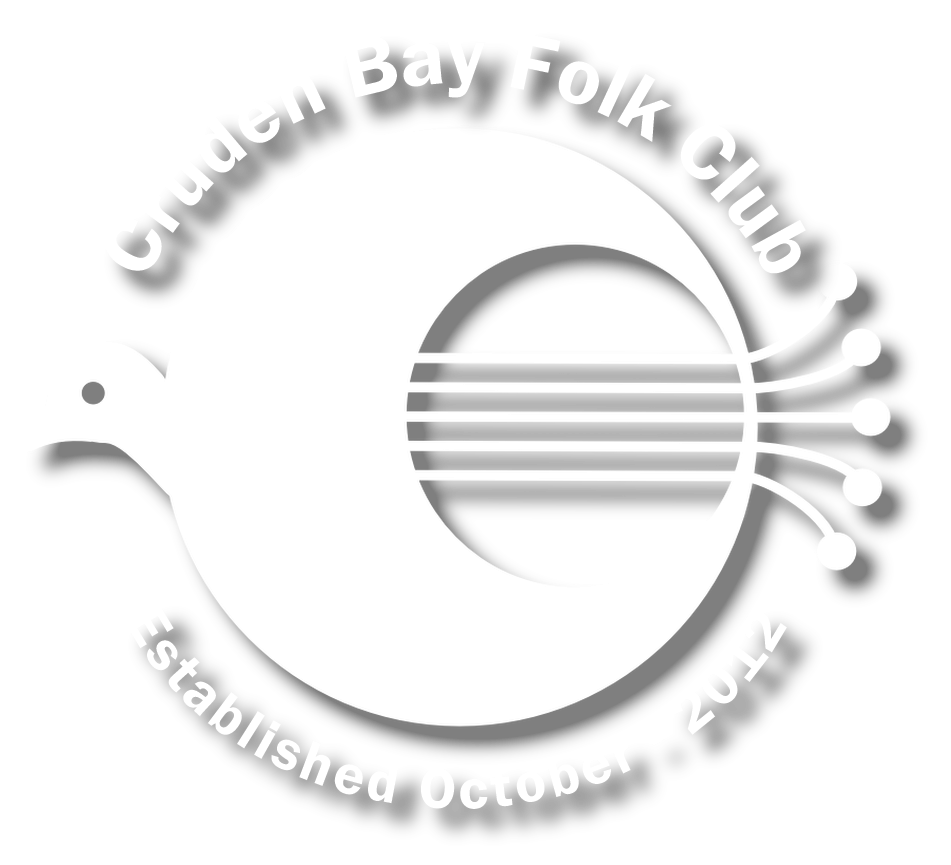 Folk Club Workshops and Concerts
Keep an eye on this page for the confirmed dates of future events, workshops and concerts.
If you don't want to miss out on any of our Club Announcements, all you have to do is join the club by clicking this button