Cruden Bay Folk Club
We're going LIVE again on 24th June
Following extended postponement since March 2020
We are hosting our 1st Live meeting in over 2 years
In Cruden Bay Village Hall
In the meanwhile don't forget our Virtual Club Night on 27th May
More details below.
Virtual Club Night on Friday 27th May from 7:30pm
Live Club Nights
Will resume on Friday 24th June
June, July and August Club Nights will be held In the Village Hall
Between 7:00 pm – 10:00pm
We will return to the Kilmarnock Arms Hotel
on Friday 30th September at 9:00 pm
Since October 2012, and up until the Covid 19 Lockdown, Cruden Bay Folk Club has been meeting at the Kilmarnock Arms Hotel in Cruden Bay. Regular club nights had been held on the last Friday of every month from 9:00 pm, until around midnight which meant those attending could have had a meal at the hotel beforehand, which was a great way to be sure of a seat when things got busy later on.
Because of the Lockdown, we had our last live club night in March 2020, since when the club has kept things going virtually with our Virtual Club Nights being held online on the last Friday of every second month. You can catch up on all of those right here on the Folk Club Website.
OUR BIG NEWS is that we will be resuming our Live Club Nights again in June when we will meet in the Cruden Bay Village Hall on Friday 24th between 7:00 pm and 10:00 pm.
The Folk Club committee has decided this would be a better/safer option initially as this will allow more room for social distancing as we get back to meeting and playing live again. We are also scheduled to use the Village Hall on July 29th and again on August 24th, before returning to our spiritual home, The Kilmarnock Arms Hotel on September 30th when we will get back to a 9:00 pm start.
More information on our Live meetings will be posted nearer the time.
When you think about it, we've done a lot to be proud of since October 2012.
Friday 24th June – Regular Club Night, at Cruden Bay Village Hall
Friday 29th July – Regular Club Night, at Cruden Bay Village Hall
Friday 26th August – Regular Club Night, at Cruden Bay Village Hall
Friday 30th September – Regular Club Night, at The Kilmarnock Arms Hotel
IMPORTANT NOTICE
We can finally sing together again and so the folk club singing group 'The Fiere Deems' is back in business!
We meet every Tuesday evening – 7.30pm to 9pm
at T.A.R.D.E.S. Cruden Bay.
Tap link below for location.
We created this little video trailer, which features the Folk Club anthem 'Cruden Water', to help us promote up-and-coming events, as you can imagine, it hasn't been put to too much use during the Coronavirus lockdowns, however, we have started fighting back by holding virtual club nights, and the feedback we've received regarding this little video has been great.
We held our first club night in 2012, back then the club was meeting in the Lounge Bar of the Kilmarnock Arms Hotel, and more recently, prior to covid-19, our club nights have been held in the dining room of the Killie, a warm and welcoming space which is ideal for our regulars and visitors. The club has met regularly since 2012 and over the years we've captured some great moments on video which you can check out by visiting our video archive page, just click here.
Div ye like a thochtie o the doric ?
Fowk Club committe member Jill MacWilliam has been developing her ain website tae celebrate aa things Doric.
Includit on the doric future website are muckle o interesting articles interviews an a pucklie music.
If ye like a thochtie o the Doric, ye can get tae aire bi clicking here.
We thocht ye might also enjoy their short film 'Far We aa Bide' whilk is showcased in the 2021 Doric Film Festival, jis click the image opposite tae find oot mair an watch the film.
Spotlight on Davie Speirs
You may have noticed that we have introduced a 'Spotlight' section to the website, the idea being to spotlight the stories of individuals connected in one way or another to the Folk Club. As we have been holding virtual club nights throughout 2021, we thought it might be a good idea to feature one of the 'Spotlight' stories in our December programme. On this occasion we turned to Dave Cherry who has a great story to tell about the man who taught him to play guitar, and how later in life he played an important job to do in helping let others hear something of his tutor and dear friend Davie Speirs.
Spotlight on Bratach Bana
We are delighted to add a further video highlighting an entry in our 'Spotlight' section. This time our club compiere, Scott Thomson, reflects on his time with the band Bratach Bana. He talks about how the band was formed and how they set about producing their album 'Shetland Lights' and about the lengths they went to in order to be 'studio-ready'. Scott also reflects on their participation in the Celtic Connections festival in Glasgow.
Check out the Bratach Bana Spotlight page
Spotlight on Our Folk Club
As 2022 is our 20th Anniversary year, Gordon Mackay, our club webmaster thought this might be a good time to reflect on the club's journey to date. He uses the club's website itself as a reference point and included in his 'Spotlight' is the earliest footage we have from any of our official club nights which was recorded at our 2nd session in November 2012.
Gordon has also included a selection of other recordings from across the years and an explanation of how important the new 'Donations' page had become for the club.
Bratach Bana – Fund Raising CD
In 2006 a group of local musicians formed a band called Bratach Bana who recorded the highly acclaimed album, Shetland Lights.
At the heart of Bratach Bana was our Folk Club Secretary Scott Thompson, who along with 5 other talented performers launched their seminal album at the 2007 Stonehaven Folk Festival.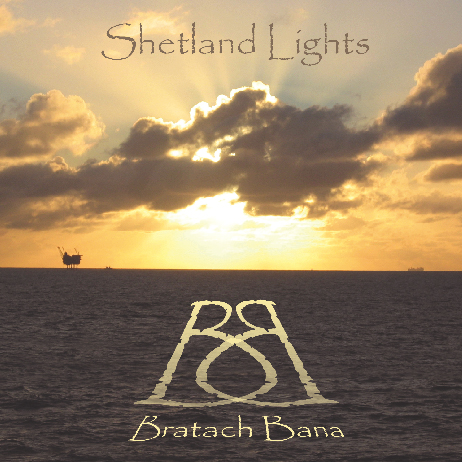 Cruden Bay Folk Club is pleased to announce that we now have in our possession the remaining copies of this fantastic album and they are now on sale through the club for just £5.00 (plus post and packaging if required), with all proceeds going towards the club's charity fund.
Folk Club Workshops
Our workshops run throughout the year and including popular drumming and singing events. They are generally held in the village or at St.James' church, and are always well attended.
Keep an eye on this page or on our facebook page for the confirmed dates of future events, our next drumming workshop will be in February, dates to follow soon. Here are a few links to previously held workshops so you can get a better feel for what it's all about.
African Harmony Singing with Bruno from Zimbabwe
Drumming and Percussion Circle
If you don't want to miss out on any of our Club Announcements, all you have to do is join the club by clicking this button