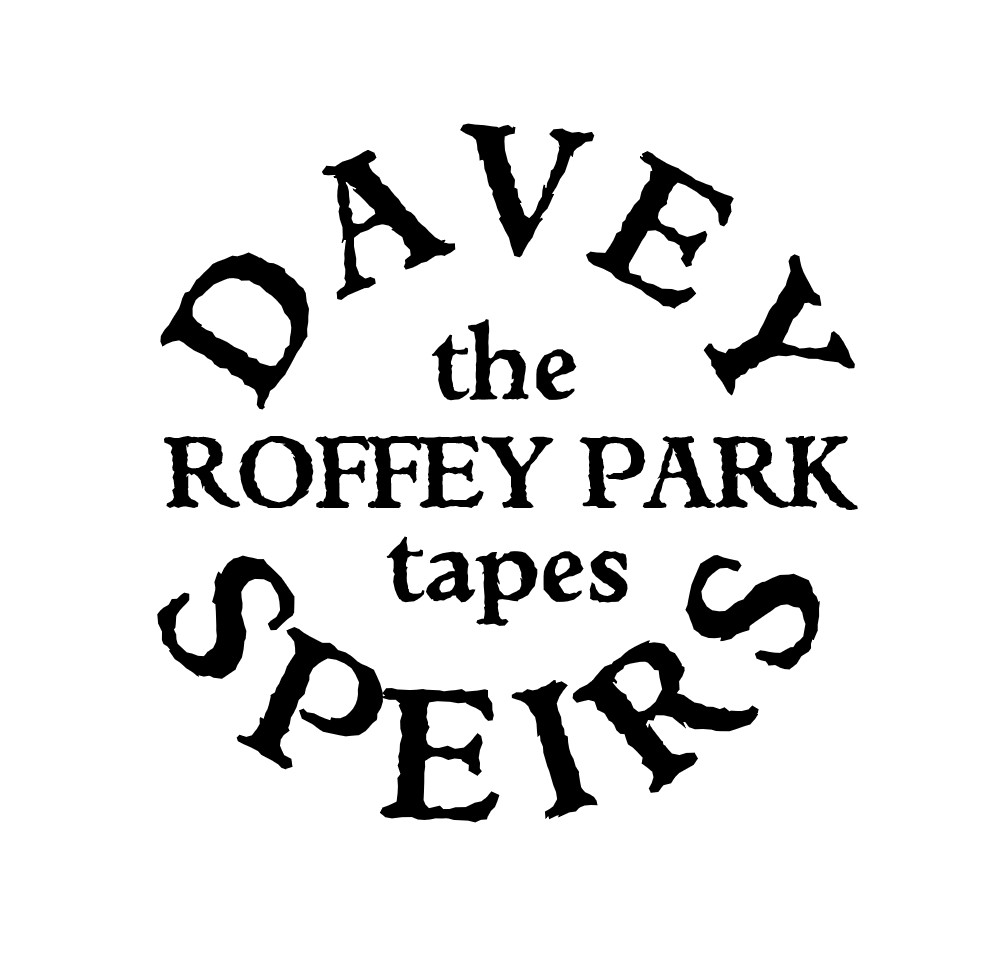 The "Roffey Park Tapes" doesn't have the same cache as the "basement tapes" but believe you me it has all the sincerity of a man singing it his way and, to hell with what the critics think.  These moments are rarely captured on tape as by the time the artist gets into the studio and because studio time is so prohibitively expensive, by and large the songs are rehearsed and polished to perfection.  The songs presented here are far from perfect and all the better for it. 
Here we have Davy Speirs in his own front room at home singing what he chooses, in the way he chooses, not directed or edited by anyone or slavishly performed take after take.  Each song is delivered as the mood descends upon him and that is the essence of folk music.  Emotion drives the delivery and the "great" for want of a better word folk singers seem to have an innate ability to present their material with the right dynamic time after time changing the nuances of the song to suit the situation and providing the right amount of dialog to get the message across to the audience. 
I was privileged to see Davy perform many times live and he could cajole persuade his audience to come on a journey with him through his set like a Pete Seeger, Don Maclean, James Taylor, Josh White Woody Guthrie or his personal hero Rev Gary Davis.  (He named his only son Gary as a nod to the great man).  It's a real shame we don't have any footage of him performing live for you to enjoy however the selections presented here give you a small insight into the compassion, humour and humanity of Davy Speirs.
So there you have it in a nutshell, I hope you enjoy the songs as much as I have over the years and we can all share the songs for generations to come.
Dave Cherry